cutting-edge technology
Since 2009, Ammon Leather has become one of only a few Australian companies to use a computerised automatic leather cutting machine.
This innovative and progressive approach ensures the highest quality and most accurate control of the cutting and stitching technique in the auto after-market seat cover industry.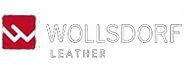 Visit Wollsdorf Leather
To guarantee the highest quality, Ammon Leather uses and recommends genuine automotive leather from the award winning Austria tannery Wollsdorf Leather, that specialises in automotive leather. Over 70% of their daily capacity of 2600 hides per day are supplied to some of the world's most prestigious car manufacturers such as Audi, BMW, Porsche, Ferarri, Lamborghini, Mercedes, Land Rover, VW, Maserati, GM, Ford, Aston Martin, Bentley and Toyota.